Vicki Gulliver and Louise Igoe of law firm Lodders share their personal experiences of equity in the law profession.
The theme for this year's International Women's Day is centred around gender equity. Equity recognises that each person has different circumstances, and allocates the exact resources and opportunities needed to reach an equal outcome. So how does this translate into the workplace?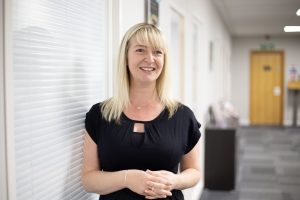 Since joining Lodders in 2007, Vicki Gulliver has embraced the range of professional development opportunities that Lodders offers to its people. She is now a senior associate and chartered legal executive, and was promoted to Head of Probate earlier this year.
"I have always been given the opportunity to progress my career and have been fully supported through all aspects of my training. Certainly, in my area of law, I would say that there are plenty of opportunities for progression," Vicki explains. "However, whilst I believe the legal industry has come a long way in the last ten years in providing more opportunities for all people, these are not always completely equitable. For instance, many firms still do not have the most generous view on maternity leave, and many female lawyers may face either unconscious or conscious bias as a result. This is something which I feel ought to be challenged."
Homegrown talent Louise Igoe began her career with Lodders as a trainee in 2003 and progressed to become the firm's youngest ever partner. Specialising in wills, probate and estate planning, she took over as Head of Lodders' Private Client team in June 2020.
Discussing the challenges many women in the law profession face, Louise says: "It is still difficult to juggle having a family and other responsibilities with a demanding career that typically involves long hours. Many firms moved to hybrid working as a result of the pandemic, and whilst this has represented a significant step towards supporting women – and men – who manage multiple commitments, there is still a way to go."
Embracing equity
Recent research carried out by the Solicitors Regulation Authority (SRA) found that just less than half of the female solicitors surveyed chose to work reduced hours when returning after maternity leave. Many of the women who went back to work full-time said that they were concerned that working part-time might impact their careers and opportunities for progression.
Encouragingly, all the firms surveyed by the SRA had flexible working options in place, which were open to anyone who requested them. The majority also noted that they felt, in the aftermath of the pandemic, that they would increase this in the longer term. One firm said the focus had "shifted from presenteeism to output".
Speaking about the issue, Vicki says: "The legal profession is still regarded, I think, in high esteem. Lawyers are respected professionals; it is our job to uphold the rules of society and public equity, so we absolutely should lead by example in this sphere.
"When I came back to work after taking a year's maternity leave, I felt very lucky that Lodders continued to invest in my career and allowed me to follow my personal ambitions alongside my professional ones. I am aware that, sadly, not all women experience this same level of support."
Providing flexibility
As a family-focused firm, Lodders strives to foster a positive, flexible, and equitable workplace culture that allows its people to achieve as much of a work/life balance as possible.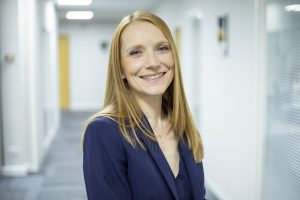 Louise explains: "From being a trainee to a partner of the firm with two children – there has always been flexibility offered to me. The importance of family is recognised – whether this is caring for young children or elderly relatives – and everyone in the firm is supportive of each other's needs.
"I am surrounded by countless talented women here at Lodders. Ensuring everyone receives the appropriate support to allow them to progress is really important, and something I believe Lodders gets right.
"Indeed, we need a variety of people to help run a successful business. Not embracing equity would mean firms losing out on a huge pool of skills, talents, as well as alternative experiences and viewpoints."