Dane Marks, Aaron Hunter, Hansam Yim and Daniel Onafuwa comment on their involvement in the The National Community Law Project CIC and its importance.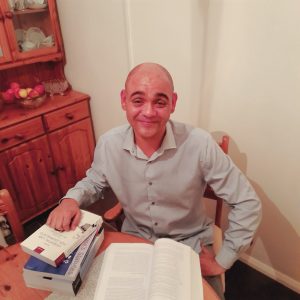 Dane Marks, Board of Directors, states: "I have always believed in justice, fairness and the rule of law. Over the years I have witnessed much injustice, many well documented throughout our media. The biggest injustice to low income and vulnerable people I witnessed was the introduction and implementation of the LASPO ACT 2012, which restricted the ability of many people, particularly low income and marginalised people to get access to justice.
I met Daniel Onafuwa while we were helping a local MP establish his party in 2020.
Daniel had a strong passion, as I did to support vulnerable people with legal support
as we were both studying the LLB. We decided to establish a project that would help
the very people who struggled to get legal support.
We piloted the community law project with about 20 law students and graduates. We
realised that opening a drop in centre, which was the initial plan, was going to be
very difficult in the pandemic, so with great inspiration from the team, we decided to
do everything online. We had a high level of success from the outset, working
together with low income, vulnerable and marginalised people and incorporated as
The National Community Law Project CIC in April 2021.
The project has and continues to receive much support and attracts law students
and graduates both nationally and internationally which in turn supports us on our
mission in helping people from all walks of life in the UK with legal issues presented
to them.
The many hundreds of law students and graduates that we have attracted through
the project has been a huge inspiration and motivation to me, as well as the board
members whose passion it is to navigate the company, including present directors,
Luana Gomes MEDALHA, head of operations, Hansam (Sam) Yim, head of team
engagement and Aaron Hunter, Head of Relations. Also past directors, Antonia
Wilkinson and Suzanne Lewis.
Over the past few years, we have faced and have overcome many challenges, the
journey has enabled me to truly understand the true purpose of our mission, and to
create a strong foundation in our team to understand the importance in their career,
the impact and the support we can and have provided to vulnerable and low-income
people when they have faced legal issues.
I am so grateful for the support we receive."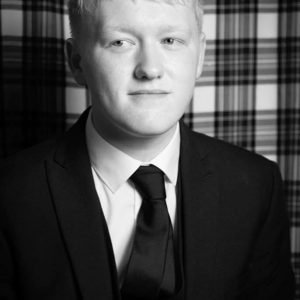 Aaron Hunter, a Director at The National Community Law Project CIC, remarks: "I became involved with the project in 2020 as a volunteer paralegal, I was in my second year of
studying and becoming involved in the project was going to give me real life experience as to what it would be like assisting peoples in matters concerning the law. I have now finished my studies and on the road to becoming a barrister in the field of criminal defence and family law.
Many people are confused when I tell them I want to be a defence barrister, but defence lawyers are a vital check on the power of the state and the incredible work that the National Community Law Project CIC does has proven to me how vital and important that check is. We are providing 24/7 advice and support to people that in times of real struggle whether it be in issues around housing, family, criminal or civil matters need it the most and even more so now due to the cuts in legal aid.
I find real joy in being able to meet clients in desperate need of assistance and being able to help them understand their case and finding them the best possible solution, I've always enjoyed helping people even before entering the legal profession but there is just something so incredible about helping people when they feel like there is no hope and showing them that the law works for us all and even though they may feel their situation is hopeless there is always hope to be found.
In my short time here at the National Community Law Project CIC I have had the pleasure of assisting lots of client in a wide range of issues and I couldn't be more grateful to Dane Marks and Daniel Onafuwa our CO-Founders for creating such an incredible and much needed service, which has allowed me to not only help people but develop my skills in the field of law and I am even more proud to serve the NCLP as a Director. It is a pleasure to be able to work with such like-minded people that all share the same goal
to help as many people as we can and that couldn't be done without our incredible team of
Directors but also out incredible volunteers. Justice is for everyone and I'm so glad that not only that this service strives for this gold but that I get to be a part of it."
Another Director at NCLP, Hansam 'Sam' Yim comments: I became involved in the project through Daniel Onafuwa, one of the Co-founders. I am currently a
law student studying for my LLB, and I desire to become a barrister.
The work that the NCLP does is an immense help to those in our community. Access to the legal sector has become increasingly complex over the past few years, and Covid-19 exacerbated those difficulties. Through the project, we have been able to help people who were desperate and had nowhere else to turn to. I have seen precisely who and how we have helped people. The work has shown me just how important organisations like the NCLP are. We have been able to help people who were involved in housing issues, criminal issues, and benefits issues, to name a few.
The NCLP has given me excellent access to people and lawyers worldwide. Through our project, we have been able to work with volunteers from all around the world who have the same vision and passion as I do. The virtual work environment has been beneficial in that sense. We can connect with each and bring our diverse backgrounds and skills to help our clients through their legal situations. It is great to see lawyers and aspiring legal professionals together to help people.
Our project desires to be able to bridge the gap between the legal profession and ordinary people. We want to provide a service that helps people in their most desperate times when they don't seem to have hope.
I am grateful to our founders, Rev. Dane Marks and Daniel Onafuwa, for coming up with this fantastic project and dedicating their time, money, and effort to the betterment of society. It is a great pleasure to work with such talented and passionate people who have the same goals and desires. We, as a project, want to do our part in ensuring that the law is equal to all, as it should be in all situations."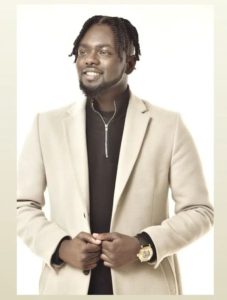 Helping the vulnerable with legal support, Daniel Onafuwa, co-founder and a Director at NCLP, shares: I currently am a paralegal and future trainee solicitor at
Michelmores LLP. Alongside both these lines of work, I serve on the Cardiff & South East Wales Junior Lawyers Division Committee.
I cannot highlight enough the importance of NCLP. I always found enjoyment in seeing someone else happy. I emit joy when I play a small part in contributing to that positive feeling or outcome they have. One of the lessons I learnt from my parents as a child was 'if you have the ability, power or time to be a blessing in someone else's life then do so'.
The vulnerable clients at charities I used to volunteer for were made worse after due to the
pandemic. The lockdown measures and social distancing closed the doors of many legal advice clinics where for many people were the only lifeline of support for their legal troubles. I wanted to do something to make a difference and alleviate this problem. After adapting to virtual working, I was able to help society's most vulnerable, in conjunction with law firms suffering from the pandemic and law students struggling to secure work experience simultaneously. I networked and brainstormed with those who shared my vision which consequently led to the co-creation of what is now known as NCLP.
We are now over two years old with over a dozen partnerships and collaborations. We have a twenty-four seven legal advice live chat tool on our website, completed dozens of cases and engaged many law students and graduates as volunteers, which in turn has helped them to qualify as solicitors via the new SQE route. We are Cardiff based and have worked with multiple organisations to ensure that our community allows equal access to opportunity and justice. We continuously look for anyone to join our organisation in a role that suits them and allow more access into the legal profession. In March 2022 we collaborated with the Cardiff JLD and Cardiff Uni Law Society to do a charity moot that raised over £800 for charitable causes with another on the 11th March 2023 at Cardiff University Law School. We operate around the world with over 300 volunteers
internationally and partners in multiple continents who share our mission to make a difference."