HF, UK's leading legal advisers to the commercial and insurance sectors, today has announced its 2023 charity partner as One Punch UK, a charity dedicated to raising awareness around the devastating impact one-punch violence assaults can have on a victim, families, and perpetrators.
One Punch UK was chosen as HF's charity of the year in honour of Jack Jermy-Doyle, a former Litigation Executive in HF's Recoveries team, who sadly passed away in 2022 after being assaulted. HF has been helping to support Jack's family since his passing and in tribute to Jack, HF asked his parents to nominate the 2023 charity of the year.
The charity is based on three pillars: educational workshops aimed at highlighting the impact of one-punch violence and the devastating repercussions, including brain injury and sentencing; a unique support service to victims and bereaved relatives following one-punch assaults; vital support via telephone and face-to-face therapeutic visits and mindfulness sessions; and raising continuous awareness of how serious the outcome of one punch can be.
Oliver Bate, People Director, said "We are delighted to be supporting One Punch UK as our charity of the year. Jack's loss was felt by all our team members, and we will do all we can to not only raise much needed funds, but also offer our time and expertise in helping to raise awareness of the charity and its meaningful cause".
CEO and Managing Partner, Ronan McCann, added: "Supporting One Punch UK means a great deal to all of us at HF and the loss of Jack is felt throughout the firm.  Partnering with a charity each year is something we take extremely seriously as an opportunity to give back to the communities in which we live and work.  It's a core part of our values at HF, and this year it's a cause close to all of our hearts."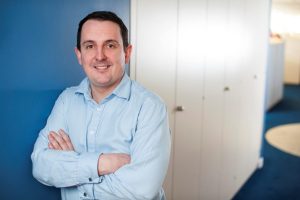 One Punch UK is run by Maxine Thompson-Curl and Tony Curl. 12 years ago, Maxine lost her son, Kristian, after he was assaulted and sustained a catastrophic brain injury. For the last 10 years, Maxine and Tony have been campaigning to raise awareness and improve the support for families who suffer from the consequences of one-punch violence.