Law firm Clarke Willmott LLP has advised Cardiff-based Principality Commercial (part of Principality Building Society) on a £50 million loan agreement to Pobl Group to provide 10,000 energy-efficient homes in Wales. 
The loan will help fund the Welsh not-for-profit organisation's plans to create the new affordable rented, outright sales and shared ownership homes by 2030. 
Clarke Willmott partner Fraser MacRae acted on the loan agreement, and partner Vicky Kells acted in taking the underlying property security. 
"We're delighted to have supported Principality in this transaction, which was turned around quickly, showcasing the dedication and efficiency of our multi-disciplined team," said Fraser MacRae. 
"The loan demonstrates Principality Commercial's focus to support the creation of quality affordable and sustainable properties and will help Pobl Group to support its ambition to create 10,000 new energy-efficient homes." 
The deal comes as the Principality Commercial team celebrates 20 years in business, during which it has built up an impressive portfolio of projects across Wales and England.
Vicky Kells, partner, and joint head of the social housing sector at Clarke Willmott's Cardiff office, said: "We are delighted to have successfully worked in tandem with Principality Commercial and Pobl Group's solicitors to complete the due diligence and security exercise within a short timescale so that Pobl Group could secure this funding to support the creation of more energy efficient homes."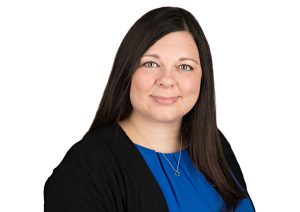 Richard Wales, Commercial Lending Director at Principality, said: "We'd like to thank Clarke Willmott for their professionalism and guidance in this deal. We're delighted to be able to support the creation of new homes in Wales with this £50m loan to Pobl."  
Principality Building Society is the UK's sixth largest UK building society with 500,000 members. 
Pobl Group is a not-for-profit housing association and was formed in 2016 from a merger between Seren and Gwalia.
Clarke Willmott is a national law firm with offices in Birmingham, Bristol, Cardiff, London, Manchester, Southampton, and Taunton.  
For further information visit www.clarkewillmott.com.