Leading alternative law firm Spencer West has revealed its entry into new markets in Germany, the Channel Islands, and Northern Ireland as its strong growth continues at the start of 2023.
In the latest stage of its expansion, the business, named last year as the fastest-growing law firm of its type in the UK, will now also operate from new offices in Germany, where it has recruited an experienced three-Partner team focused on advising mid-market businesses and undertaking cross-border work.
Alongside that development, Spencer West has brought in a Channel Islands based practice undertaking UK onshore Real Estate and Finance work. The two-Partner team have substantial ambition to develop Spencer West's presence across Guernsey and Jersey as an international offshore hub for the firm.
The trio of new locations is completed with the news of a collaboration in Northern Ireland by way of an association with leading Belfast commercial law firm McMahon McKay.
These moves mark the latest round of expansion for the rapidly-growing law firm, whose model enables Partners to work flexibly as owners of their own practices, retaining more of the fees they bill whilst working collaboratively alongside highly-experienced, highly-regarded partner-level colleagues across the UK and internationally.
So far this year Spencer West has onboarded 16 new Partners and there are more announcements expected in the coming months.
The Firm's co-founders have forecast continued rapid growth across all 11 of its jurisdictions, but in the German market in particular, which they say is 'ideally suited' to the alternative law firm (ALF) model.
Spencer West's German office will be in Frankfurt headed up by highly-experienced Partner and restructuring adviser Dr. Artur Bunk, who brings vast cross-border experience from previous roles, including as VP-Restructuring for financial institutions in Germany, KfW – IPEX.
He is joined immediately by Corporate and Commercial Partner Damian Wypior, and IP and Unfair Competition Partner Vanessa Lichter, both based in Berlin.
The new Channel Islands team for Spencer West will be led by Real Estate Finance specialists Michael Morris and Donald Millar, who have joined from Collas Crill, along with colleague Tracy Vidamour, and will be based in Guernsey.
The quick-fire start to the year has also seen the City of London-headquartered Firm launch a collaborative association with commercial law firm McMahon McKay, which will operate from its existing Belfast offices as 'McMahon McKay in association with Spencer West'. Dual-qualified Founder John McMahon has also joined Spencer West as a Partner, along with Associate Lauren McGarry.
Spencer West co-founder Antoine West said he expected other lawyers to follow suit in making the switch to the ALF model by moving away from traditional firms, growing the firm's presence in the market further.
"These are markets primed for ALF expansion and we intend to be at the vanguard of the change. Lawyers are increasingly tiring of old-fashioned, out-dated models and are looking for the chance to run their own practices and keep more of the proceeds they generate," he said.
"We're already the fastest-growing ALF in the UK – and we anticipate replicating that very quickly in Germany, with more people wanting to join Artur, Damian and Vanessa. There's a gathering momentum away from traditional firms to newer models offering greater flexibility, control and returns, not just in Germany but in other markets too, where we are constantly seeing interest in joining us.
"The advantage we have is the ability to offer the compliance and marketing support lawyers need, enabling them to work collaboratively with our growing team of partners in multiple jurisdictions internationally to deliver client service excellence and win more business."
Artur Bunk, who is also qualified in Poland, said: "Ours is an offering perfectly suited to the mid-market – owner managed, family businesses who aren't getting the service they want from bigger firms. These businesses don't have the time to teach more junior advisers about their business, markets and cross-border trade."
"Our model enables them to have direct access to the senior advisers they want, with the business and strategic experience they expect and crucially, the ability to offer a personal, agile service."
He added: "There's currently a lack of lawyers in the Central European market who can work with mid-market, cross border businesses. That's a gap we can and will fill.
"It offers a perfect opportunity to do more work with the mid-market and cross-border businesses as our model is perfectly suited to it. We expect to see more cross-border lawyers joining us in the very near future, filling a gap in the Central European market and giving us a real advantage."
Donald Millar said: "The Spencer West model is a unique opportunity to control and develop how we shape and develop our team and client book, working with a firm who as Michael says have shown us so much love and appreciation since we were first introduced.
"People are at the core of what we do and I'm proud that we've built a client base full of fantastic contacts who I consider to be good friends. One of the core motivators for this move is to build on the foundations we've put in over the past few years, a challenge I'm very excited and passionate about."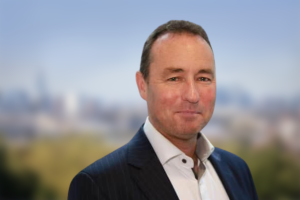 New Northern Ireland Partner John McMahon said: "This is a hugely exciting opportunity to develop the business we have built so far as part of an ambitious and respected team. Post-Brexit, Northern Ireland has a truly unique trading position with both GB and the EU, and Spencer West has already made its mark in the marketplace in a very short time."
"The culture at Spencer West means we can have a voice in how the firm develops and play a genuine part in its future. The focus on collaboration benefits our clients and lawyers and we are looking forward to being part of this special culture alongside so many talented new colleagues."