Firm appoints two real estate finance specialists – partner Rohan Campbell and director Tom Farrell – in its Banking and Finance team
Burges Salmon is pleased to reveal the appointments of real estate finance specialists Rohan Campbell and Tom Farrell as a partner and director respectively in its Banking and Finance team.
Prior to joining Burges Salmon, Rohan was a partner and head of Real Estate Finance at Maples Teesdale, having previously worked at Irwin Mitchell and Herbert Smith Freehills.  Rohan acts for lenders, including leading UK and European banks and debt funds, on investment and development financing deals across the capital stack. He also advises real estate investment funds, family offices, propcos and developers on their borrowing requirements. Rohan's expertise covers a wide range of real estate sectors including industrial, logistics, office, hotel, retail, private rented sector, student accommodation and commercial and residential development.
Rohan comments: "Burges Salmon's Banking and Finance team acts for some of the most high-profile organisations in the sector and it's a great time to join the practice, in what I know is an exciting time of ongoing growth for the firm.  I'm particularly pleased to be starting with Tom and looking forward to us both working with new colleagues and side-by-side with clients on a range of exciting and complex matters."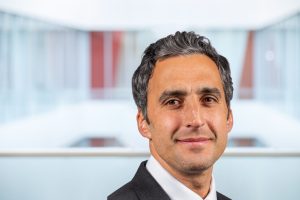 Tom also joins the firm from Maples Teesdale, where he was an Of Counsel solicitor in its Real Estate Finance team, and has previously held roles at DLA Piper and Irwin Mitchell.  Tom has considerable experience of acting for both lenders and borrowers on a wide range of real estate finance transactions, both development and investment.
Tom says: "I am thrilled to be joining Burges Salmon's highly-regarded Banking and Finance team, which has a strong reputation for excellence and client service.  I'm looking forward to working with my new colleagues to provide innovative and strategic advice to our clients, and to helping progress the continued success of the firm as a whole."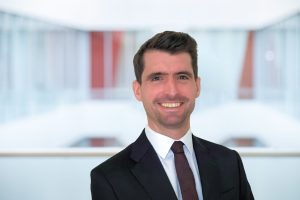 Andrew Eaton, the Head of Burges Salmon's Banking and Finance team, concludes: "We are delighted to welcome Rohan and Tom to the firm.  Both are highly talented and experienced lawyers, and they will bring invaluable expertise and fresh perspectives to the team.  Their appointments underline our commitment to attracting the best talent and will enhance our ability to deliver the highest quality legal advice to our clients, along with further strengthening our market-leading position.  Their experience and expertise will also help us progress the firm's ambitious strategy for growth and I look forward to working alongside them to build deep, long-lasting relationships with our clients."
Rohan Campbell and Tom Farrell joined Burges Salmon on Monday 3 April 2023.