Browne Jacobson, a private and public law firm based in the UK, have announced plans to strengthen their commitment to diversity through their progressive partnership with The College of Legal Practice. The college historically offers individuals the opportunity to qualify as solicitors in England and Wales. This innovative collaboration will offer individual supervision and training to the law firm's autumn 2023 trainee solicitor cohort.
Details of the preparation courses
The College will provide preparation courses for the Solicitors Qualifying Exam (SQE1) and (SQE2), alongside specific transactional and business skills modules. These courses will provide a strong foundation for Browne Jacobson's trainee solicitors, who are part of the firm's wider future lawyers group. Whilst an intensive process, creators hope the preparation courses will equip students with the legal skills they need to begin work as a legal professional.
As part of the training, students are offered:
Live individual supervision
Peer supported group work
Transactional and business skills modules
A ground-breaking learning portal, that makes learning flexible
The courses are offered at competitive prices, with the SQE1 preparation course priced at £1,800. The College's accessible and flexible learning design ensures that all trainee solicitors, including those with increasingly diverse backgrounds and experience, are offered an equal and fair opportunity.
Committed to creating an inclusive legal sector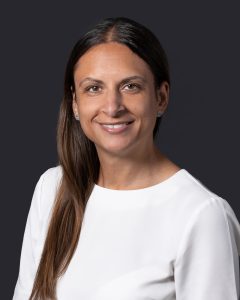 Zena Comrie, Early careers adviser at Browne Jacobson commented: "We are very pleased to work closely with The College of Legal Practice to support our trainee solicitors through the SQE Assessments. We recognise that they are intensive and difficult exams, and we know that the experienced College team will provide a fresh expert approach to legal learning and the right individual support that our trainee solicitors need to be successful in the SQE.
The SQE is innovative and is changing the solicitor qualification route, so this collaboration underpins our social mobility commitments to increasing access to the legal profession through new and exciting career routes. It also reflects our continuous drive for positive change within the legal sector, linking to the innovative O shaped lawyer initiative which the firm is incredibly passionate about."
Dr Giles Proctor, CEO of The College of Legal Practice added:
"We are delighted to have been chosen to partner Browne Jacobson with their SQE training for their trainee solicitors. Our dedicated supervisors will look after their trainee solicitor's academic development and their wellbeing, to ensure that they all have the best chance of passing the SQE exams. We are particularly looking forward to collaborating with Browne Jacobson to encourage diversity and representation in the legal profession. One of our key goals is to increase access to the profession and this partnership and the funded scholarships involved, will greatly help us achieve it."
About Browne Jacobson
Browne Jacobson is a leading UK law firm working in partnership with its clients. The firm provides pragmatic advice and creative solutions-driven support, enabling clients to focus on what matters to them. Currently, law firm ranks as the number 1 social mobility employer as of 2021 and 2022. Leveraging its national reach, its lawyers advise a diverse client base including:
• Corporates – from entrepreneurs and SMEs to large UK and international companies
• Insurers and financial services businesses
• NHS trusts and independent healthcare businesses
• Education organisations
• Local and central government and other public bodies
The firm supports, influences and impacts positive change across business and society, improving outcomes for every person, community and business it serves. Its focus on well-being and individuality alongside its commitment to social mobility, diversity and inclusion.
About the College
The College of Legal Practice is a UK-based provider of legal education, working with individuals and organisations alike to deliver pre, and post, qualification courses.
The College's goals are to help remove barriers to entry to the legal profession and provide the highest quality of practical legal education. Unlike traditional 'one-size-fits all' solutions, the College designs courses to meet the specific circumstances and unique aspirations of learners, with each one grounded in real-world, practice scenarios.
Established in December 2018, The College of Legal Practice was set up by The College of Law in Australasia as a wholly owned UK subsidiary. As such, only The College of Legal Practice has decades of remote, online training expertise. The College aims to bring in a new era in legal education. Designed for you.
For more information or details visit the website or email pliver@collegalpractice.com.