At midnight on Mother's Day, Sunday 19th of March, the petition to '
Create statutory legal duty of care for students in Higher Education
' closed with 
128,191
 signatures. The Government must now consider holding a debate in parliament. The petition was created by 
The LEARN Network
, a group of bereaved parents whose children passed away by suicide at university, deaths which they believe could have been prevented if only the university had done the right thing. Their goal is to: provide clarity to students and their families that currently NO duty of care exists; establish a legal duty of care for students that would give them parity with university staff; and ensure the safety and success of all students.

In 2018, Student Minds revealed in a report written by Dr. Nicola Byrom of King's College London, that duty of care was not 'understood' in universities, causing staff stress and leaving students at risk. Since then, between 400 and 500 students have died by suicide. Annually, 3.2% of students attempt suicide, 6.1% plan suicide and 25% of students have suicidal ideation. Dr. Byrom recommended a sector debate on duty of care and The LEARN Network, on a mission to prevent future deaths, has 
petitioned
 hard to make this happen.
Lee Fryatt, a member of The LEARN Network and author of the petition, lost his son Daniel to suicide, which he believes could have been prevented had there been a proper understanding of duty of care and a commitment to do the right thing.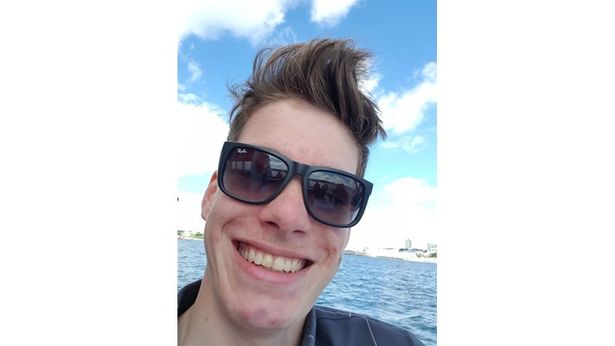 He explains: "Where universities have some measure of control (for example, dismissal, fitness to study, extenuating circumstances and failed exams) they must take reasonable steps to protect the student. Consideration of the impact on the mental health of the student should be at the core of all decision-making and so should a legal duty of care".
The LEARN Network is promoting recognition of the special relationship that universities have with their students. The Network feels that universities should be a stepping-stone to adulthood and a path to success. But for too many, it's a stone from which they will fall. There is a mental health crisis in our youth and they believe it is totally foreseeable that action (or inaction) that affects the student journey could have consequences for student mental health, whether a student is in crisis or not. They believe that universities must do more to support students in overcoming both academic and non-academic challenges that prevent them from progressing and successfully completing their education.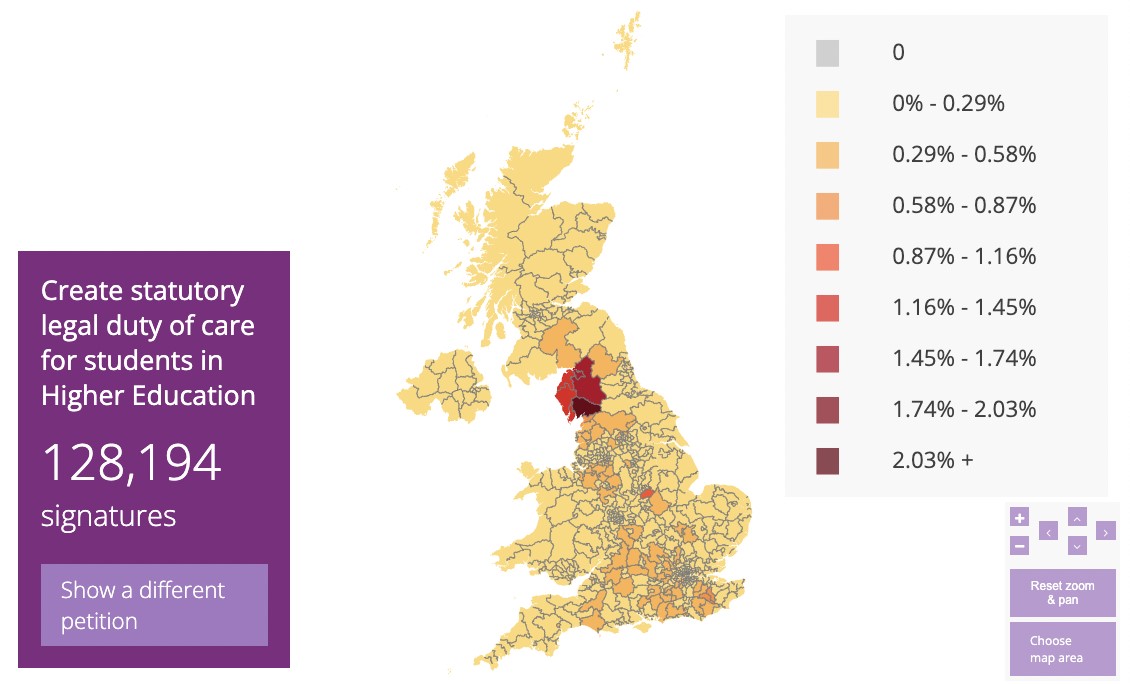 The Government responded to the petition when it reached 10,000 signatures, stating that HE 'providers already have a general duty of care not to cause harm to their students'. The LEARN Network challenged that response citing Abrahart vs The University of Bristol (2022) where the judge stated 'There is no statute or precedent which establishes the existence of such a duty of care owed by a university to a student'. The LEARN Network now wants the Government to acknowledge the confusing mistake in its response to the petition and 'do the right thing' by holding this much-needed debate. They believe that this will give voice to their supporters by highlighting what needs to change, and establishing a legal duty of care standard.
The LEARN Network
 is now expressing sincere thanks to all 128,191 signatories to this petition who understand how vital this change is for the future of our students. Overwhelmed by the collective voice of the signatories, their hearts go out to those families who shared tragic stories in which difficulties were sometimes overcome but too often those families were left bereaved. The success of the petition is recognition that a more compassionate culture is needed in HE and that a legal duty of care is at its foundation. The LEARN Network is giving a special 'thank you' to the brave families who put their 
stories of loss 
in the media spotlight to inspire this wave of compassion.
About The LEARN Network: LEARN is Lived Experience for Action Right Now. They are a community of bereaved families seeking meaning from loss by taking action to prevent future deaths.