Stowe Family Law (Stowe) recently revealed they have acquired Watson Thomas Solicitors, a niche family law firm with offices in London, Surrey and Hampshire.
This acquisition will enhance Stowe's position as the UK's largest specialist family law firm, increasing its nationwide presence and expanding the firm's footprint across the south of England.
The addition of the Watson Thomas team will increase the firm's ability to support clients facing family law issues, as enquiries for divorce rise following the global COVID-19 pandemic and the deepening cost of living crisis.
Ken Fowlie, Chairman at Stowe, said: "Watson Thomas Solicitors is a strong addition to the Stowe Family Law breadth of offering, accelerating our growth strategy and expanding our presence in the Surrey, Hampshire and London markets. With enquiries into the firm trending at an all-time high, the combined scale will help us support more families as they navigate the issues brought about by a relationship breakdown."
Ken continued: "This acquisition is another positive step in Stowe's journey, as we continue to pursue our mission to be the UK's leading family law practice. We are always looking for new ways to grow the firm and support our clients."
Heading up the new team, Stowe's Regional Director for the South, Jemma Slavin, said: "We're very excited to welcome Watson Thomas and its talented team of family lawyers to the Stowe family. This acquisition reinforces our commitment to exceptional service and means we can better support the increasing number of clients across the South."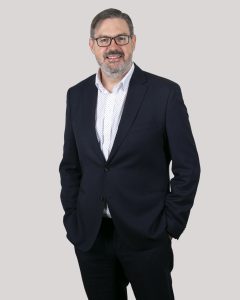 Acquired by private equity firm Livingbridge in 2017, Stowe has successfully grown into a network of 64 offices across England and Wales, with more than 120 specialist family lawyers and one of the country's largest portfolios of family law work.
The acquisition is the second for the firm following the successful acquisition of Chapman Pieri in April 2022.
Stowe Family Law was advised on the acquisition by Springboard Corporate Finance.