A woman who attempted to claim more than £250,000 for injuries resulting from a vehicle collision has had her case thrown out after a judge at Cardiff County Court found that she had fraudulently exaggerated her symptoms. 
Claire Thomas, 39, a non-practicing lawyer from Merthyr Tydfil, was represented by Harding Evans Solicitors and claimed that she'd suffered soft tissue injuries, migraines and psychological problems following a car accident in 2016. However, the judge at Cardiff County Court found that Ms Thomas had failed to present a truthful account of her symptoms and had been fundamentally dishonest.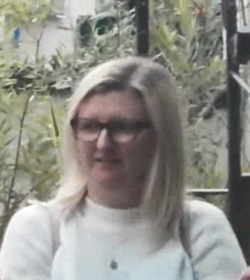 Ms Thomas's car was hit while she was driving on the A465 Heads of the Valleys Road in July 2016. Her car was struck in the rear by a van while she was stationary in a queue. Two years later, Ms Thomas launched a legal claim for unlimited damages for injuries to her back, neck and shoulders; secondary fibromyalgia syndrome and migraines. She also alleged to have experienced psychological problems as a result of the accident including travel anxiety, flashbacks and low moods. According to Ms Thomas, these symptoms disabled her, meaning she had limited capacity to work or walk any distance. 
General Insurance company LV=, whose policyholder's van had struck Ms Thomas's car, were suspicious of her symptoms and asked law firm Clyde & Co to investigate. Following a surveillance operation and review of her social media, the lawyers found that, among other activities, Ms Thomas had taken a trip to Switzerland, attended a concert by singer Pink, volunteered to help at the Leeds Music Festival and had undertaken the strenuous Four Falls Walk in the Brecon Beacons. 
Medical experts who examined Ms Thomas found that there was no orthopedic reason as to why Ms Thomas should be limited in her walking ability, while neurologists gave evidence that there was no neurological reason for her apparently ongoing symptoms. 
Judge Harrison commented: "I am driven to the conclusion that the defendants have established on the balance of probability that the claimant has not presented a truthful account of her symptoms…as such I must conclude that she has been fundamentally dishonest. The law requires me therefore to dismiss her claim."
Vanessa Brooks, Senior Associate, Clyde & Co, said: "There was never any doubt that Ms Thomas was not at fault in the accident itself but the sheer scale of her exaggerations has led to her claim being dismissed. As tempting as it can seem, exaggerating medical symptoms in order to claim compensation can lead to the entire claim being judged as fraudulent." 
LV= will now be seeking to recover their costs from Ms Thomas, and she will also have to repay an earlier interim payment made by the insurer. Consideration will also be given to issuing committal proceedings for contempt of court.  
Martin Milliner, Claims Director at LV= General Insurance comments, "We do not tolerate dishonesty and committing insurance fraud is a serious crime. As a major insurer, we will act where we believe there is wrongdoing to protect the interests and premiums of honest customers. This should send a warning to anyone who believes making money from an insurance claim is acceptable, as this will have serious consequences for Ms Thomas and her future."   
The hearing took place at Cardiff County Court from 5 – 11 January 2023, with judgment being handed down on Wednesday 21 March 2023.