To raise awareness about encephalitis, a potentially devastating brain infection, a Bristol law firm illuminated its head office in red.
Based on the theme of code red – the emergency alert code used in hospitals – Clarke Willmott LLP lit up its Temple Quarter base to mark World Encephalitis Day on Wednesday (24th Feb).   
Staff were urged to wear something red and share their photographs on social media accounts and tell their followers and friends, tagging #Red4WED. 
Chris Thorne, head of clinical negligence and personal injury at Clarke Willmott, said: "Encephalitis can affect anyone of any age, and its effects can be devastating. 
"The condition can cause long-term ongoing complications such as memory loss, epilepsy, behavioural and personality changes, or irreversible brain damage. 
"We were proud to light up Clarke Willmott's offices in red to mark World Encephalitis Day, educating people about this life-threatening brain condition."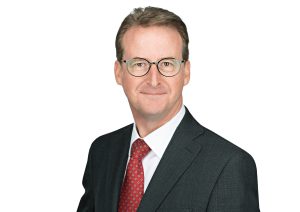 Clarke Willmott is a corporate supporter and an innovation partner of the Encephalitis Society which helps raise public awareness, supports those affected, and funds scientific research.  
Chris Thorne added: "We believe our aims are consistent with the charity's – to improve the quality of life of all people affected directly and indirectly by encephalitis." 
Dr. Ava Easton, chief executive of the Encephalitis Society, said: "Our friends at Clarke Willmott have been a fantastic support to the society for the past six years. 
"Not only have they championed awareness of encephalitis through campaigns such as World Encephalitis Day, they have become a listening and expert ear for our community who may need their legal advice.  
"We are very grateful to work alongside them to build a world where encephalitis matters to everyone." 
Encephalitis is an inflammation of the brain caused by an infection or a problem with the immune system. There are around 6,000 cases of encephalitis each year in the UK. 
Clarke Willmott's medical negligence team are specialists in this area and support patients and their families where it can be shown medical treatment has been unacceptable. 
The sixth annual World Encephalitis Day celebrated and honoured the millions of people affected by encephalitis across the world.  
Clarke Willmott is a national law firm with offices in Birmingham, Bristol, Cardiff, London, Manchester, Southampton, and Taunton. 
For further information visit www.clarkewillmott.com