The General Authority for Military Industries (GAMI) of Saudi Arabia successfully hosted the Saudi Pavilion at IDEX 2023, which drew over 25,000 visitors during the five-day international defense show in Abu Dhabi. The pavilion provided a platform for showcasing the Kingdom's latest developments in the defense sector, highlighting investment opportunities and strategic partnerships.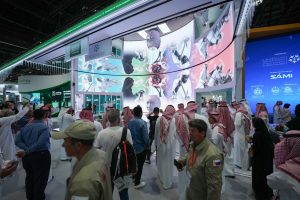 The Saudi Pavilion, attended by the Ministry of Interior, the Ministry of Investment, the World Defense Show (WDS), and other leading national defense institutions and Saudi companies, witnessed a wide interest from visitors and specialists in the military field. They learned about the Kingdom's advancements in defense capabilities, and the abundance of opportunities to strengthen the local defense industry.
GAMI, which led the Saudi Pavilion, highlighted the Kingdom's most prominent localization and strategic partnership opportunities in defense, including supply chain and human capital development. The pavilion also facilitated the signing of a number of agreements and memoranda of understanding with regional and international companies in the field of defense and military industries.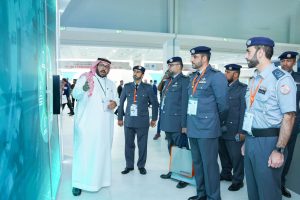 Saudi Pavilion at IDEX 2023 is a testament to Saudi Arabia's growing defense sector, and its efforts to strengthen local capabilities. The pavilion showcased 14 Saudi defense companies, including the Saudi Company for Military Industries (SAMI), The Middle East Propulsion Company (MEPC), Zamil Offshore, and other key players. The World Defense Show (WDS), organized by GAMI, was also showcased, and will be hosted in Riyadh in February 2024.