Global law firm Kennedys has appointed a leading motor insurance specialist to spearhead its non-injury services in the UK.
John Gibson joins from Keoghs where he spent more than a decade, first as partner and then as motor services director for the last seven years. His role involved advising a portfolio of top insurers and overseeing tens of thousands of claims.
As a legal director heading up Kennedys' motor non-injury offering, he joins one of the largest motor liability teams with more than 120 specialist lawyers across the country.
John, who worked in Bolton for Keoghs, will be based in Kennedys' Manchester office where he will also be able to share his expertise with the firm's fraud team there.
Ian Davies, head of motor at Kennedys, says: "John is a well-known and respected name in the industry, both among colleagues and clients, and we are delighted he has joined us. His expertise and proven track record for delivering new and innovative solutions is a perfect fit for our team and the services we offer."
Claire Mulligan, head of the firm's national liability defence group, says: "Appointing someone of John's calibre is a real endorsement of our commitment to the motor market."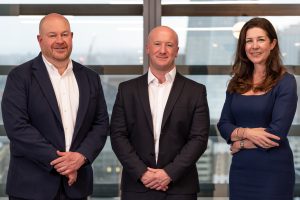 John adds: "I've followed Kennedys' innovative service offering with great interest. The firm has developed a strong reputation for being the best of breed legal services provider to the UK motor insurance market and I am looking forward to joining this dynamic team."
John's appointment is the latest in a string of high-profile hires for the firm including Sally Hancock, a regulatory partner in the Manchester office, who moved to Kennedys earlier this year after more than 20 years at BLM, now part of Clyde & Co.
He joins as legal director, a role created by Kennedys in 2020 in the UK, Europe, Singapore and Latin America as an alternative to partner for the firm's most talented lawyers looking to progress their career.